This Amortization Mortgage Calculator will satisfy all your Online Mortgage Calculations!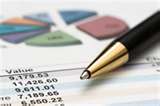 The amortization mortgage calculator, or a home payment mortgage calculator are all fully explained so you know how to calculate what your mortgage payments will be. Just insert the required items and work up your payment. Also the latest in home loan programs, the 80 20 mortgage calculator.
Or use the amortization mortgage calculator and work up an amortization schedule. You will then be able to see exactly how much of your monthly payment is interest and principle!
The mortgage refinance calculator is the perfect tool if you're in the market to refinance. It tells you exactly how much you will save if you refinance your loan!
The bi-weekly mortgage calculator will show you how much time and money you'll save paying off your loan on a bi-weekly payment plan.
The Interest only calculator will show you how you can lower your monthly payment as compared to a standard (30) year fixed loan. The difference is bigger then you might realize and is a great option for lowering your monthly payment!
An APR calculator will show you the total cost of your loan.
Ever wonder if you should pay pointes on your loan? The discount pointes calculator will tell you the real story!
Want to know how much you can borrow? The how much can I borrow calculator tells you the loan amount that is best for you! It works up your maximum loan amount.
Want to make additional payments to your mortgage and see how much you can save, and how quickly you'll pay it off? The additional payments calculator will tell you!
You will be impressed with the ease of use of all these mortgage calculators. They are also very quick. Most importantly, they calculate exactly what you need to find out. An amorization mortgage calculator should be your first step to see how much you can afford.